Poch Espina on Easing Marine Turtle Blues
"I joined an environmental photography contest and my bad picture won!" Pocholo "Poch" Espina, founder of Sip PH and Loop remembered with a slight laugh. While attending an environmental camp, he took part in a contest where two pictures must be submitted. One which highlighted the good, the beautiful or well-maintained parts of the environment and one which showed its "not-so-good" side, the communal neglect and lack of options for most of our countrymen. Witness the pollution. Poch's award-winning bad picture showed a pig in a canal beside Smokey Mountain. That's quite a sight to take in. 
He had quite the environmental conscience which started during his youth and with that sharp awareness of environmental best practices, frustration soon existed. It's quite understandable to have that feeling. Just look at the news. 
A more environment-friendly and sustainable Philippines was always Poch's dream and it's quite timely for him and for all of us that the environmental awareness and sustainability movement continues to simply grow. Four years and counting in the movement, he has witnessed the rise of more enterprises with a slant towards the environment. He has also seen the rise of public initiative when it comes to research. Customers are getting more conscious of their consuming patterns. Where did the product come from? What is it made of? How does the product help the environment? More labels are being read as time goes by.
As for Poch, how did he merge advocacy and enterprise? First, he established Sip PH, an enterprise that champions solid waste management solutions for the people and the planet. Go metal straws! To add, he also co-founded Loop, a store that sells "better goods," like reusable food containers, cork yoga mats, and paper-based packaging. The premise here is quite simple. Sip and Loop's products are made of sustainable alternatives to plastic. This makes these products more environment-friendly. 
Take for example, Sip's metal straw, a simple product that can help the environment. Apparently, a plastic straw can have devastating consequences. Imagine the countless people who purchase drinks on the go. Once those special frappuccinos, happy meal sodas and the like are consumed, where does the plastic go? To a landfill? To the ocean? To another country's port if we can pay them to keep our trash? To an unfortunate marine turtle's nostril? Do you remember that 2015 viral video of a marine turtle with a straw in its nostril? Five years on and viewing it remains uncomfortable. It takes a lifetime and more for plastic to decompose and we are just talking about potables and straws. There's plastic everywhere.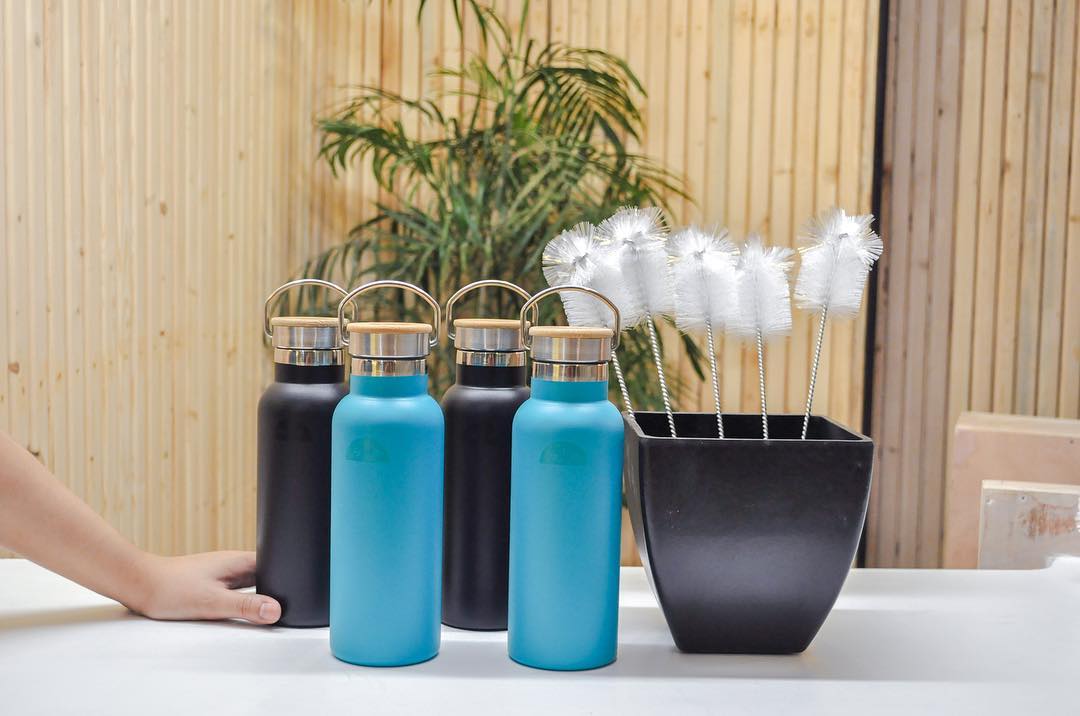 Come to think of it, environmental advocacy and enterprise have things in common despite the assumed need to put them on a balancing act. Both spheres call for risk. Both spheres need hard work. Both spheres are active choices and commitments. As Poch realized, the CEO job is not that glamorous. There are tough decisions to be made. Heavy lifting is very much part of the experience. Four years in and he continues to keep learning. This is an entrepreneur who has experienced emptying a 20 ft container at the port. He has also taken the risk of going for a multi-million loan at age 22. He has received calls from all kinds of customers from the very inquisitive to the rather angry. 
With the growth of the movement especially at the time of the global pandemic, there are both opportunities and pitfalls. First, advocacy and movement are no longer niches. It's now a conversation that must be had since it affects all of us. Metal straws are no longer considered as mere flimsy trinkets. Before, the environmental cause was said to be more of a woman's concern. In a previous interview, even Poch acknowledged that most of the market was composed of women. Most of Sip and Loop's customers at the time were women. This may change as time goes by. 
Another opportunity for enterprises is the increased awareness of customers regarding their consumption and spending habits. The market would be more open to environmentally-friendly products and practices. Going online would mean that more people can be reached. More people can learn more about Sip and Loop and its advocacies and products. 
On the flipside, a very noticeable pitfall is the ongoing pushback and toxicity when it comes to public discussions on the environment, on politics, on any topic imaginable. Apparently to some, efforts such as the usage of metal straws are considered small and petty. That's pretty mild stuff compared to the discussions on climate change itself. We're quite stuck with this one question: Is climate change real? Insults about everyone's jobs, countries, and mothers take center stage here, there and everywhere. Maybe if the marine turtle's video becomes viral nowadays, conspiracy theories would be made about it too. This brouhaha just becomes tiring. One just misses the time when Looney Tunes was a cool TV show with Bugs Bunny, Daffy and the gang and not a description of the current climate of public discussion and the cesspool called social media. 
Nevertheless, small acts are a start. One thing's for sure. A small act is better than none at all. A multitude of small acts becomes something big, something "visibly great." You cannot do things alone. Despite continuous challenges, Poch continues to dream big for the environment. Sip and Loop are parts of an ongoing cause. With small innovations, these enterprises can have a larger impact. A store that is a platform for donations and causes? That's quite cool.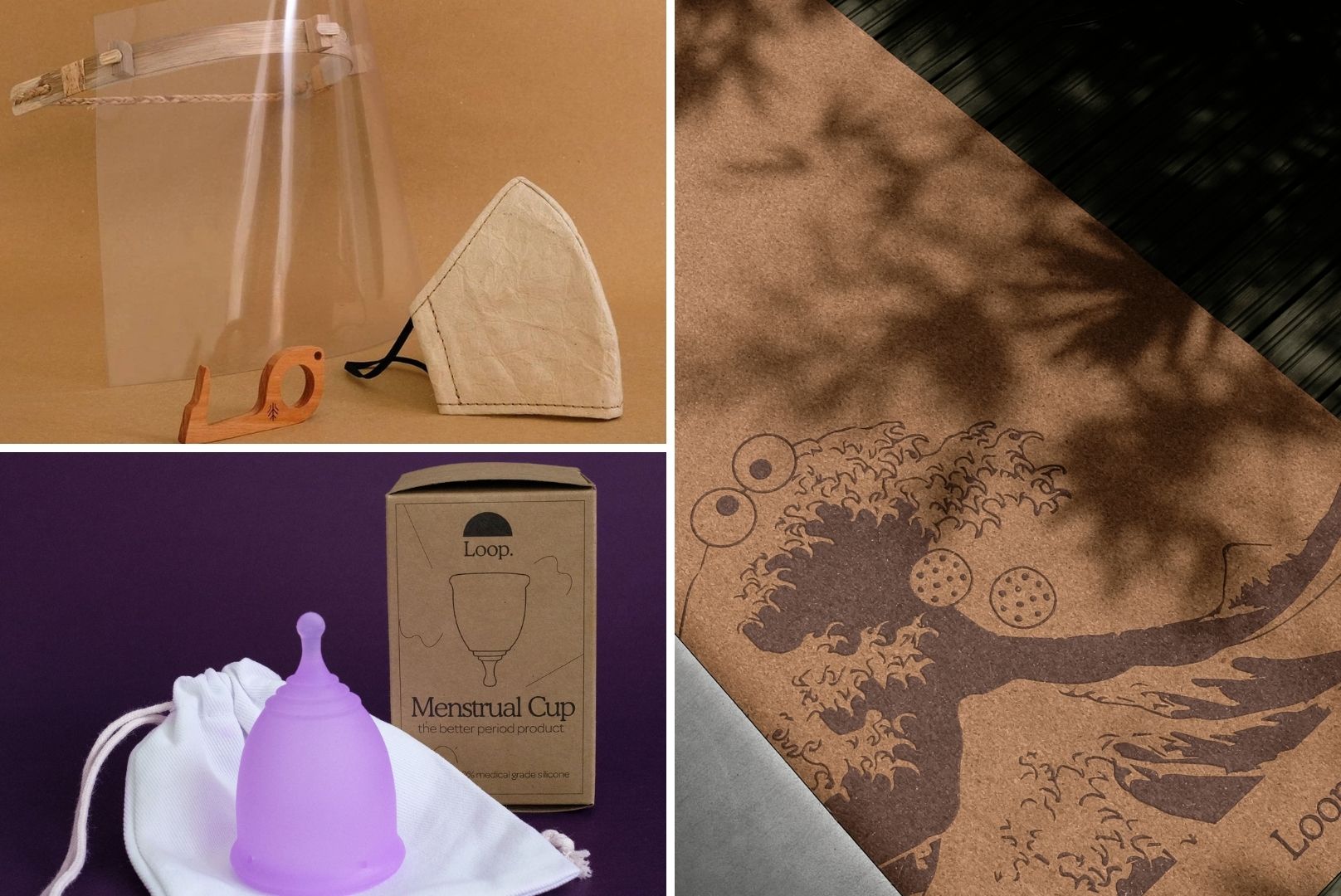 Poch looks forward to the growth of the movement. Before, there were fears about the future of his enterprises, fears that there are more competitors on the scene. Imposter syndrome was also present at some point. With time and lessons learned, a realization then comes. The Sip and Loop experience is all good for the cause. In fact, things can get really exciting. Poch is not done with advocacy, innovation and enterprise just yet. 
---
Do you remember the video that went viral in 2015 of a marine turtle with a straw in its nostril? This video sparked a global movement to reduce plastic straws. Our guest for this episode, Poch Espina, rode this wave and traded what could have been a stethoscope for steel straws. He founded Sip PH in 2016, an environmental enterprise that started with the aim to reduce the number of plastic straws we use daily. And since then, he co-founded Loop, a store that sells what they call "better goods," like reusable food containers, cork yoga mats, and paper-based packaging. In this episode we talk about how it feels like emptying a 20ft container at the port, paying off a multi-million business loan, and dreaming bigger for the environmental and sustainability movement. Listen to this podcast episode of Spark Conversations with Poch Espina of  SIP PH and Loop.