Why Aretes Will Never Go Out of Style
"We cannot conceal the fact that it's not only Mranaw culture but also Filipino culture that is at risk because of our negligence," Mr. Jal Mustari, a proud Mranaw born and raised in Marawi City writes in his campaign pitch for his start-up called Aretes Style. Quite sadly, he has a point. Despite the abundant cultural diversity within the Philippines, a sense of unawareness, at times dislocation, can be felt, especially when it comes to our very culture and some would say our history.  
Amidst this current climate, there remain high hopes even in places unfairly considered and ignorantly labeled as beyond repair. If there is one thing that is always certain, that is the possibility of change, especially when there is a commitment to action. That was why Aretes Style was created in the first place.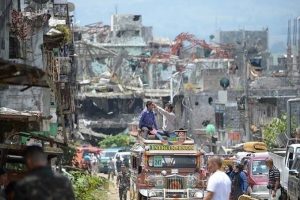 Last 2017, the unforgettable images of a devastated Marawi City were shown to the country and to the world. Five months of intense fighting took its toll on the once-beautiful city. Countless citizens were displaced. Houses and buildings were destroyed. Structures filled with bullet holes can still be seen in some parts today. Those images and stories have made Marawi City a byword for a national tragedy. The rather negative stereotypes about chaos and terrorism then followed.
There is more to Marawi than that. Aretes seeks to tell the story of a vibrant culture. This brand aims to showcase Mranaw creations and colors, creation and life instead of destruction and darkness. With the enterprise's creations, the Mranaw tradition and story live on. With art comes empowerment. 
"It has been almost five years since the Marawi Siege. Its devastating impact is still evident not just in Ground Zero but most especially to the families that are displaced. A lack of socio-economic opportunities is very prevalent. Women and youth are two of the most vulnerable sectors when it comes to a community's potentially desperate and negative coping mechanisms such as early marriage, illegal drugs, or at worst human trafficking. I believe that one way to address these issues is to empower the community," Jal expounded. Aretes aims to empower people, provide opportunities for communities and showcase its story on a much wider stage.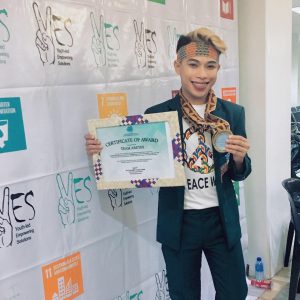 How is the enterprise faring with communities? "We have been working with two partner communities; the local weavers in the Municipality of Tugaya and the Internally Displaced Persons (IDPs) in the relocation site of Sagonsongan, Marawi City. The conflict-affected their livelihood and source of income. Aretes Style has been providing income opportunities to our partners which they need the most in these trying times. Since last year, we have empowered 6 local weavers and 10 sewists, some are widows, young mothers and single parents," Jal mentioned. 
With the help of a small grant that was won from YES2SDGs Project Grant Competition, the enterprise was able to get things going. Jal and Aretes greatly appreciate the support provided by the Youth Co:Lab, an initiative co-led by the UNDP and Citi Foundation. "The crowdfunding support and business advice given were incredibly helpful, which led us to take this big step for our social enterprise." Jal also acknowledged The Moropreneur Inc., and The Spark Project. Aretes has ambition and high hopes. Support from these organizations made all those high hopes attainable. In addition, the enterprise was featured in different media outlets such as the Daily Inquirer and Choose Philippines. Since then, positive feedback kept coming in and kept pushing them on. 
Still, the work continues and Aretes would appreciate public support the most. Jal always believed in the spirit of Katitinabanga (helping one another) which somehow helped in coping during challenging times. "I was able to appreciate this attribute more when I started working with the communities. I have seen how one is willing to help another without any return. It is maybe because everyone knows how it feels to be vulnerable and helpless. It is a reminder that being less privileged is not a hindrance to show an act of kindness". Katitinabanga is the narrative that Mranaws wish to share and showcase to the Philippines and beyond.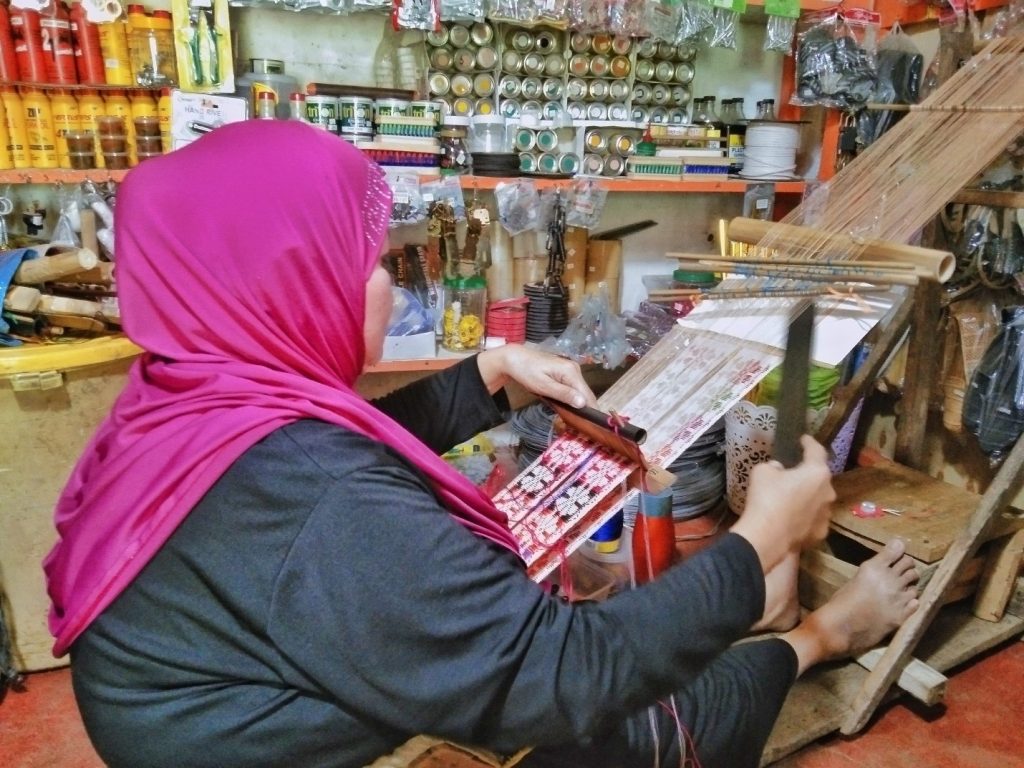 What does Aretes offer? Exquisite earrings, creative masks and scarves are produced for sale. For Jal and Aretes, this process is more than just a mere commercial venture. "More than the socio-economic problem, the siege left a greater impact on us. There have been stereotypes towards us, Mranaws. We were known as business-oriented people. Now, we are associated with terrorism. I felt the need to stand up against it and break the stigma through creating crafts that represent the beauty of our culture," he added. 
Langkit, a traditional hand-woven fabric made by Mranaw women, gets the chance to shine. Its intricate designs stand out. In addition to the authentic material and process, each product is named after places, terms of note and key aspects of Mranaw culture. The Panginam scarf collection is named after the Mranaw word for hope. One set of earrings is called Kalilintad, named after the Mranaw term for peace. Another set is called Dansalan, named after the traditional name of Marawi City. 
Jal wants to further unleash the potential of Aretes. He wants to increase the number of sales and reach the international market. In doing so, the enterprise will also increase its production level and develop more product lines. Now more than ever, Aretes seeks the national community's support. Every supporter of this crowdfunding campaign shall receive products from the new collection. There will also be limited edition items that will only be available during the campaign such as selected scarves and other earrings.  
Overall, what is this cause all about? Aretes Style is Jal's and his communities' platform to do its share in showcasing and preserving our country's endangered culture. He is very overwhelmed with the feedback that he receives especially from people who share the same passion and high hopes.
He concludes by summing up what this endeavor means to him. Aretes Style is not only about expressing craftsmanship amidst challenging times, it is about advocating for and creating ever-enduring hope and a lasting peace—impacts which can only be achieved if we all do it together, as one community. Indeed, that call and commitment to action are timeless. The Aretes mission and story will never go out of style. 
---
Aretes Style is a start-up brand that aims to craft hope and peace among internally displaced persons. They provide alternative livelihood to IDPs while revitalizing Mranaw culture through creating crafts out of Langkit—a traditional fabric hand-woven by Mranaw women. Through their work, they hope to spread a narrative of peace surrounding their community that has often been left out since the Marawi Siege. 
Help fund their new collection of items that have been made with innovative weaves to help support their partner communities.
Learn more and support their crowdfunding campaign at The Spark Project: https://www.thesparkproject.com/project/aretes-style