The Top Concerns that Project Creators have before Crowdfunding
Starting your own crowdfunding campaign can be a little bit overwhelming. There are a ton of things to consider, and if you aren't familiar with the process, you might not know where to start. One of our goals at The Spark Project is to help make crowdfunding less intimidating to aspiring Project Creators, and because of that, we've created this guide to address the top concerns that our Project Creators have brought up in the past before they started crowdfunding. 
The main aspect that Project Creators are worried about is the support that The Spark Project will be providing throughout the campaign process – so we've made it easy for you and determined the different kinds of support that you're sure to receive when you crowdfund with us: 
Crowdfunding Resources
A big part of what we do at The Spark Project is making sure that our Project Creators have a pool of resources that will help them throughout their crowdfunding journey. We've done our best to create various types that will fit the needs of every Project Creator. Whether they are juggling a full-time job or working fully focused on their campaign, there is something that will best help them understand what they need next, and determine how to get there. The best place to get a feel of our process and the work that crowdfunding entails is our Crowdfunding Guide for Creators. You can check that out here. 
Consultation 
Another aspect that we pride ourselves in is our 1 on 1 consultation with our Project Creators. We are sure to give each and every one of our campaigns the attention and the coaching that they need to create the best possible crowdfunding page for their project idea. We connect with you when:
You submit your project for verification and approval.

We have an onboarding call that will walk you through the rest of the crowdfunding process, as well as discussions on how to improve and strengthen your crowdfunding campaign. 

The initial round of feedback has been incorporated into your crowdfunding campaign.

We make sure to realign with the Project Creator to either let them know that their campaign is good to go, or help them make a few more improvements before they are ready for publishing. 

Your campaign is ready for publishing.

There are a few more steps that you need to take in between creating your campaign & marketing plan, and having your project published and live on the site. You can learn more about our Crowdfunding Process here

. Once you have completed the necessary steps, we will be reconnecting with you to give our final reminders about publishing your campaign and guiding you through what will be happening next in terms of coordinating with backers on the site. 
At this point, you will be a full-fledged Project Creator, and we guarantee that you will be ready to share your campaign with everyone! 
Launching Strong – Campaign Support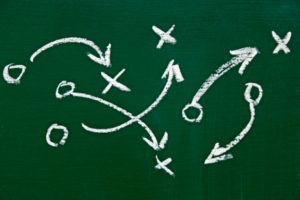 Just because your campaign is live on the site, doesn't mean we won't be communicating with you anymore. Although the bulk of support that we provide will be coming in the Mentorship stage, we will also make sure that you are confident to handle the work of coordinating with backers throughout the campaign, and even after the campaign has been completed. As you will come to understand, backers need to be updated on the progress of a project because in a way, they have already invested in it – both literally and figuratively. They will be excited to hear about any milestones, updates, and changes throughout a Project Creator's journey. That being said, it is important to create a channel for you to reach them with ease. Creating a game plan for the most efficient way for you to do this will make your life and your backer's experience so much easier. The Spark Project team will be providing you with weekly backer lists and will be coaching you on the different methods that you can reach out to them. 
Keeping the Momentum – Marketing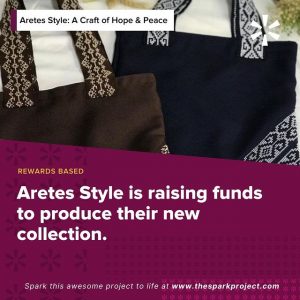 Lastly, we will touch on the marketing support that The Spark Project will be providing to every Project Creator. We will be providing Social Media Posts, Social Media Shares, and  Newsletter blasts. The details for this will be shared in a Crowdfunding Agreement, and special arrangements for additional marketing support can be made. It is important to note that in crowdfunding, 80-90% of funds raised will be coming from the Project Creator's immediate and secondary networks. With this, the conversion from the support that we provide is minimal, but what it can do is help you create more traction on social media that you can then share with your network. Your goal as a Project Creator is to build a list of people/organizations who share the same vision as you. These are the people who will most likely contribute to your project. Start warming them up even before your campaign is published, reach out to them via social media, private message, email – anywhere that you can provide teasers for what's to come. If you do not have a team and you are starting small, we recommend building a support group of friends, colleagues, influencers, and family to help you get the word out. You will play the role of campaign manager and provide them with content that they can share on their own pages – the more people who do this, the more people your campaign will reach. 
We have a lot more advice and guidance that we will be giving you, not just for marketing, but for the whole crowdfunding journey that you will be going on with us. You won't be alone, we've got your back! The Spark Project is a platform for you to challenge yourself and transform your idea into a reality, and we are committed to helping you to the best of our ability. 
---

Still have questions or concerns that we weren't able to touch on?
Check our Crowdfunding Guide to see an in-depth run-through of our process and requirements for Crowdfunding, or reach out to us on social media and we'll help you find our best crowdfunding resource that fits your needs.